Trick-or-SUITE!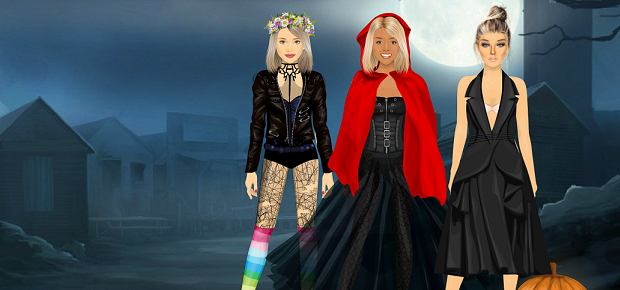 Hey Dolls!

Is your porch light on? Are you ready to receive trick or treaters? Princesses, pirates, goblins and ghouls are coming your way and their only demand is DELICIOUS CANDY!
You might have other visitors this Halloween! Official dolls Lisa.Stardoll, Maite.Stardoll, Dinae.Stardoll, Eda.Stardoll, Julia.Stardoll AND even Callie.Stardoll may be visiting your suite for a little reverse trick-or-treating. They will be granting wishes like good witches, so make sure your WISHLIST is up-to-date with your favorites!
You could get lucky and get a visit; you may even get something exquisite!
If you hope to get a visit from an official doll on the spookiest day of the year, just write to us about your favorite Halloween experience. If you have never experienced Halloween, what is your spookiest story or favorite spooky movie?
We'd love to hear from you. You might even inspire an official doll to come give you a trick or a treat!
HOW TO PLAY:
Write in the box below to tell us your tale. (Those who write gibberish or copy and paste random text will not be eligible for a visit from an official doll.)



Have fun



Submit your entry by Tuesday, October 30