Celebrity Friday! -> Marilyn Monroe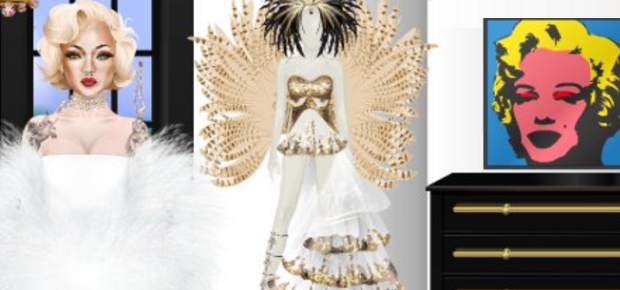 Hey Dolls,


The Friday Contest is here! Do you want to demonstrate your skills as a stylist, make-up artist, and celebrity manager? Participate NOW!
You just have to create the look and style of the actor, actress, singer, influencial person, etc. that we propose every Friday. Use your Doll and turn it into the character of the week, take a photo and send it. The 3 best imitations will win Stardollars!


She was born on June 1, 1926 in Los Angeles, California, and was given for adoption six weeks after birth. Much of her childhood was spent between homes of adoptive families and orphanages. She never imagined that her turbulent childhood would lead her to become the most famous women and one of the most popular actresses of the 20th century, considered as a pop icon! She was Norma Jean, but perhaps you know her as... Marilyn Monroe!
You can take inspiration from BArbie193 and RoCk___AnGeLs and the gorgeous art that they have made! They have received one item from their wish-list as a reward for inspiring us!

Submissions are accepted until September 20! ;)
PS: If your doll looks like a famous or influential person, send us a message here, and your suggestion could chosen to be the inspiration for next week. If we choose you, you will receive a gift from your wish-list!