By Malina Contest with REAL PRIZES!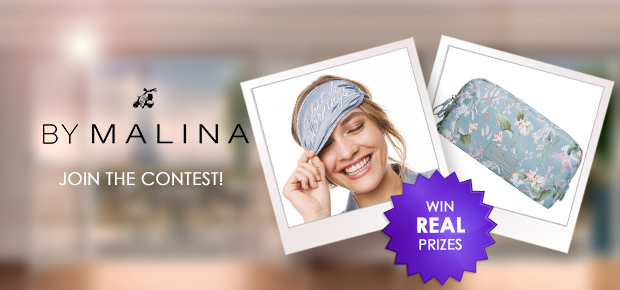 Hey Dolls--
We are so excited to launch a brand new shop: BY MALINA
Stardoll is so happy to be working with By Malina, a colorful and energetic high fashion brand that has taken the world by storm! We love everything about the By Malina brand from their gorgeous dresses (hello, Emily dress!) to their amazing tops, jackets, accessories and more.
By Malina have given us some goodies to share with the winners of this contest. You can get your hands on a super lux sleep mask and a travel cosmetic bag in jungle blue (in real life--we will send it to you in the mail).
So, go to the By Malina shop and purchase your dream outfit. Then take a picture to share. By Malina will help pick out the winners who style their items the best!
You can also share your image on Instagram using the #Stardoll #ByMalina hashtags.
The Rules:
--Go to the By Malina shop and purchase at least two items to use in your styling
--Put on your new outfit and arrange the perfect background
--Take a picture and share it on this page (bonus: share it on Instagram!)
--Submit your entry by September 8th
Winners will be selected for their originality and style. Show By Malina what you can do.
Good luck By Malina lovers!