Celebrity Friday! -> Frodo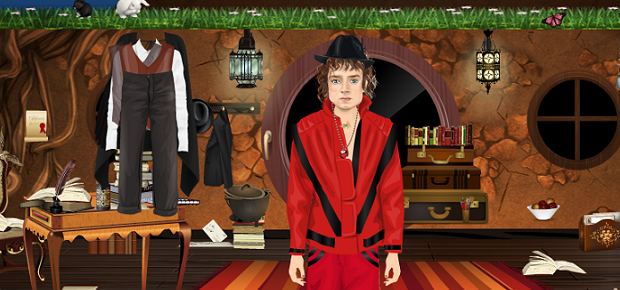 Hey Dolls,
The Friday Contest is here! Do you want to demonstrate your skills as a stylist, make-up artist, and celebrity manager?
Participate NOW!
You just have to create the look and style of the actor, actress, singer, influencial person, etc. that we propose every Friday. Use your Doll and turn it into the character of the week, take a photo and send it.
The 3 best imitations will win FREE StarDollars!
Whether he's taking the one ring to the fiery depths of Mordor or just enjoying second breakfast, He always sports his own unique style. Can you dress your doll to fit in around the Shire or maybe get them ready for the adventure of a lifetime? He is... Frodo!


"It's a dangerous business, Frodo, going out your door. You step onto the road, and if you don't keep your feet, there's no telling where you might be swept off to." – J.R.R. Tolkien
You can take inspiration from FrodoBaggins1 and the gorgeous art that he has made! He has received one item from his wish-list as a reward for inspiring us!
Submissions are accepted until July 19! ;)
PS: If your doll looks like a famous or influential person, send us a message
here
, and you can be the inspiration for next week.
If we choose you
, you will receive a gift from your wish-list!