Royal Wedding Hat Contest!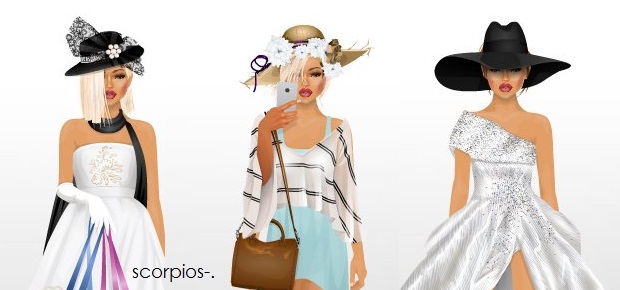 Hey Dolls!  
May 19 will be a day to remember for fans of the British Royal Family, American actress, Meghan Markle, and true love! That's right, it's time for a wedding! If you have seen previous royal weddings in this family, you have probably seen THE EPIC HATS! 
Attendees wear some pretty fabulous headwear! For this contest, we want you to show us your royal wedding style with a haute hat or fabulous fascinator! Show us your style to win Stardollars! 
 The Rules:  
- Decorate your doll to take a photo worthy of a seat at the royal wedding! Be sure to include something on your head that would make the paparazzi take notice!  
- Post it here by May 25 
 - Have fun
(Shout out to scorpios-. who knows how to rock a hat!!!)