EARTH DAY! -> DOLLS, SAVE THE WORLD!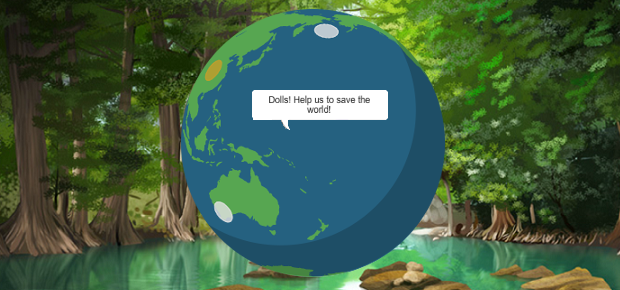 Hey Dolls!
Earth Day is a day celebrated in many countries on April 22. Its promoter, US Senator Gaylord Nelson, established this day to create a common awareness of the problems of overpopulation, the production of pollution, the conservation of biodiversity and other environmental concerns to protect the Earth.
But... WAIT! Do you know that we are more than 436,687,622 Dolls in Stardoll? We have to stick together to help the Earth! It is a day to pay tribute to our planet and recognize the Earth as our home!
If you are able to correctly answer all the questions in our Sustainable Quiz, you will receive an
AWESOME PRIZE
that will credit you as a Doll committed to the environment!
Play, win, and learn! We need you! <3
The contest starts on April 21st and will end on April 28th.
BUT
the race to save the world is running out of time!
TAKE CARE, PLEASE! <3