Travel on Tuesdays! -> GREECE! WIN EXCLUSIVE BAG!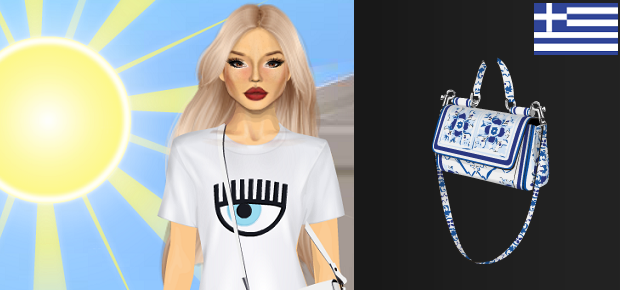 Hey Dolls,

  


The Travel on Tuesdays contest has arrived again! ;)

   


Check out the country selected for this week, run to your Suite, decorate it as if you were in that place and send us your photo. ONLY THE TOP 3 will win 30 STARDOLLARS AND OUR SUPER-EXCLUSIVE GREEK BAG!

  


THE COUNTRY OF THE WEEK!




This country has a very pleasant climate throughout the year. There is no hot summer or harsh winter. You can find all kinds of landscapes, both coastal and mountain. Its history and culture are spectacular, it is one of the oldest countries and civilizations in the world! You will have thousands of sites to discover and thousands of stories to learn. And ... hundreds of beaches with crystal clear waters are waiting there for you! The country of this week is...

Greece!


TOP-SECRET ADVICE! -> Imitate The Parthenon or the crystal water beaches!

   


RULES

- Decorate your Suite as if you were in Greece.

- Dress your Doll for the trip.

- Take a picture and submit it here.

   


Hurry up! This contest ends on April 16!
PS: 
You can take inspiration from Demyhop123; she is the perfect globetrotter and she has received a Greece Balcony background for free!