Travel on Tuesdays! -> Sahara Desert!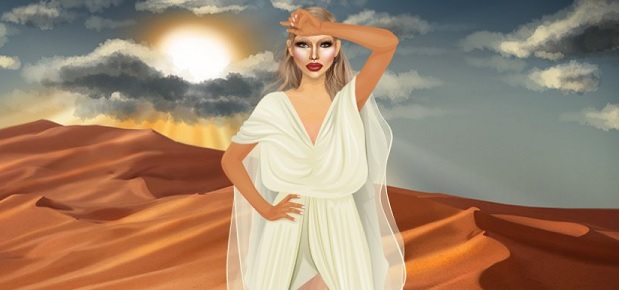 Hey Dolls,




The Travel on Tuesdays contest has arrived again! ;)




Check out the city selected for this week, run to your Suite, decorate it as if you were in that city and send us your photo. The top 3 will win FREE STARDOLLARS to spend on your next travel outfit!




THE CITY DESERT OF THE WEEK!




This desert covers the majority of Northern Africa. It is the third largest desert in the world and also the hottest. The borders of this Desert include the Red Sea on the east, the valley of the Niger River and the Sudan on the south, the Mediterranean and the Atlas Mountains on the north, and the Atlantic Ocean on the west. Did you know that this desert is expected to be green again in 15,000 years? The spot of this week is...

Sahara Desert!


TOP-SECRET ADVICE! -> Imitate the desert tents! <3




RULES

- USE DESERT DECORATION!

- Decorate your Suite as if you were in Sahara Desert.

- Dress your Doll for the trip.

- Take a picture and submit it here.




Hurry up! This contest ends on March 26!
PS:
You can take inspiration from RockAnaClara10; she is the perfect globetrotter!