Stardoll.com is turning 5!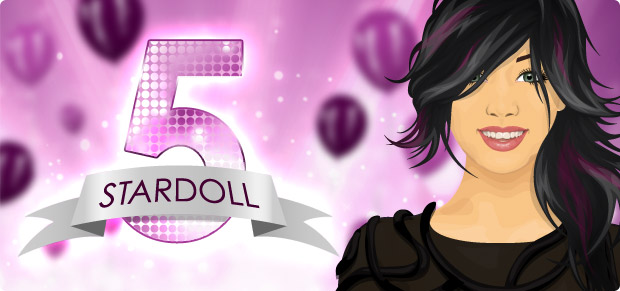 Stardoll.com is 5 years old!

You can celebrate by learning a bit about Stardoll - how it came to be and what it's like today.

Everyone who participates will receive a special prize.

Then, from all the correct entries, we'll choose 10 winners to receive 100 Stardollars each.
Rules
This contest runs from April 5-13. 
Good luck!