Celebrity Friday! -> Amy Winehouse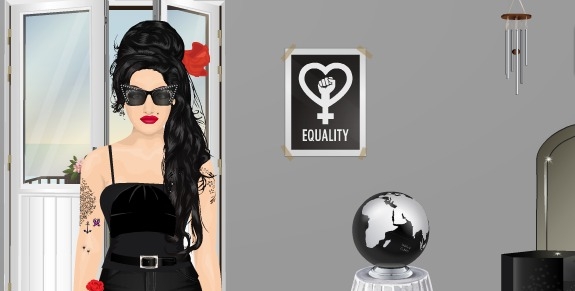 Hey Dolls,  


The Friday Contest is here! Do you want to demonstrate your skills as a stylist, make-up artist, and celebrity manager? Participate NOW!
You just have to create the look and style of the actor, actress, singer, influencial person, etc. that we propose every Friday. Use your Doll and turn it into the character of the week, take a photo and send it. The 3 best imitations will win Stardollars!


She was an English singer and songwriter. She was known for her deep, expressive contralto vocals and her eclectic mix of musical genres, including soul, blues and jazz. Her album Frank (2003), was a critical success in the UK and was nominated for the Mercury Prize. Her follow-up album, Back to Black (2006), led to five 2008 Grammy Awards, tying the then record for the most wins by a female artist in a single night, and made her the first British woman to win five Grammys. She died in July 2011, at age of 27, but her voice and talent will always be with us. She is... Amy Winehouse! 
You can take inspiration from naty5Linda and the gorgeous art that she has made! She has received one item from his wish-list as a reward for inspiring us!

Submissions are accepted until August 31! ;)
PS: If your doll looks like a famous or influential person, send us a message here, and you can be the inspiration for next week. If we choose you, you will receive a gift from your wish-list!