Get Your Wooz On - Free Interior for Everyone Who Participates!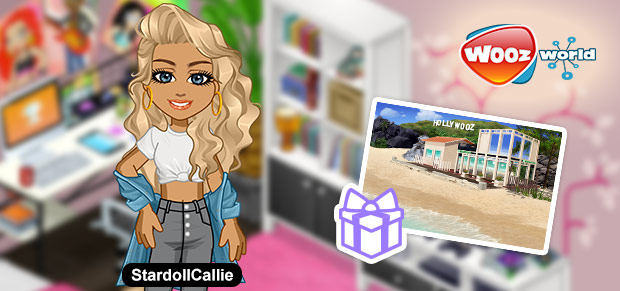 Hey Dolls!
We are having a blast visiting
Woozworld
and want to invite you to check it out! By doing so, you can get a special, exclusive, Woozworld-inspired interior for your Suite here on Stardoll!
To win this awesome interior, simply visit
Woozworld
, create your avatar and register an account. Check it out, since you will need that insider info to become the Woozworld Quiz Whiz. From the entries, we will also select ten lucky contestants to win a double grand prize of Stardollars here on Stardoll and Wooz over on Woozworld! While you are visiting
Woozworld
, be sure to friend request our own Callie.Stardoll (

StardollCallie

over in Woozworld) to be entered to win a super-exclusive grand prize of ANY ITEM* IN THE STARDOLL UNIVERSE YOU WANT!
- Visit
Woozworld
, create an account and cool username
- Make friends and be sure to send a friend request to

StardollCallie

to be entered to win anything* on Stardoll!
- Fill out your Woozworld username in the field below (Those who write gibberish copy or words that are not usernames on Woozworld will not be eligible for the grand prizes or super-exclusive grand prize.)
*You can choose any item, even limited items, if we can find an unclaimed one in a closed account's wardrobe/storage.