International Emoji Day! Quiz with prize!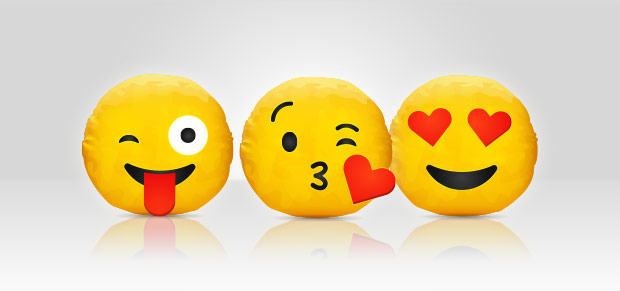 Hello Dolls!
Happy International Emoji Day!  The popular emoticons turn 10 years old this week! The apple company launched its first symbol package in 2008! A recent study from Edge Hill University in the UK revealed that emojis are a great form of nonverbal communication, such as gestures and facial expressions, in today's digital world. Isn't that amazing? No wonder we love to use them! Another finding in the study suggested that people who use more 'emojis' tend to be nicer! :O
Now we want you to show how much you know about our official dolls! You have to visit the official dolls to find out which emoji is their absolute favorite! Answer the test correctly and you will earn THREE prizes for your Suite! :D
RULES: 
- Visit the official dolls: 
     Callie.Stardoll - Worldwide Official Doll
     Danae.Stardoll - Greek Official Doll

     Eda.Stardoll - Turkish Official Doll

Julia.Stardoll - Brazilian Official Doll
     Maite.Stardoll - Spanish Official Doll
     Raghda.Stardoll - Arabic Official Doll
     Lisa.Stardoll - English Official Doll

- Complete the quiz with their favorite emojis, you will find this info in their presentations!
- 
Hurry up! This contest ends on July 25!
Good luck, Dolls!