Stardoll's Next Top Artist 5: Your Chance to Be Featured in Museum Mile!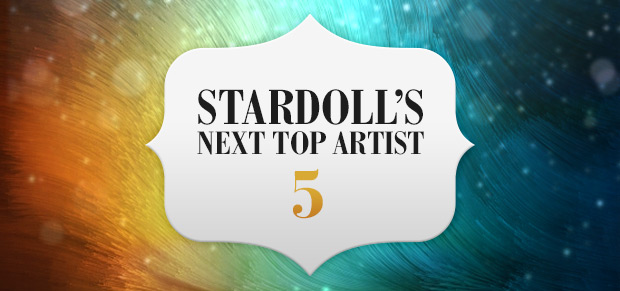 Get inspired and create your beautiful art in StarDesign Fashion, StarDesign Interior or StarDesign Hair*. Once your masterpiece is finalized, take a photo of it and submit it here on the contest page. Remember that you can only submit designs you have created yourself!
You have 2 weeks to create your masterpiece, but be sure to submit your photo before October 24!
The top designs will be selected and made available to all art enthusiasts in the next Museum Mile. All artists that make it to the exhibition will receive the items inspired by their designs as a gift, but only a few dolls will become Stardoll's Next Top Artists and receive a prize of Stardollars.
Are you ready for your design to be admired and worn or displayed by your adoring fans on Stardoll? Then it's time to get to work and create some magic!

Pro tip:
Check out the
Museum Mile shop
for inspiration and to see what previous winners have submitted!
Competition rules:

- Contest ends on Wednesday, October 24.
- *StarDesign Hair hairstyles will
not
be considered. You
can
use StarDesign Hair to create designs, but no hairstyles or wigs will be selected as winners in this contest.
- The winners will be revealed in the next release of Museum Mile.
ATTENTION:
If you submit a design that was not your design and was instead copied using a program, you will lose your account and you will not be entitled to a refund.
DO NOT STEAL OTHER ARTISTS' DESIGNS.

It's time for another round of Stardoll's Next Top Artist! Show us your talent and make your mark as one of Stardoll's great artists.