YUMMY! World Paella Day! SEPTEMBER 20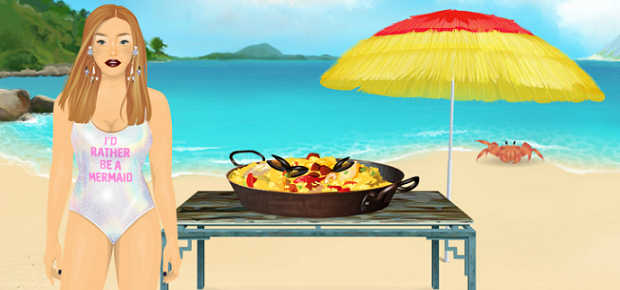 Hey Dolls!
Paella is a recipe based on rice, originating in Valencia, Spain and nowadays also very popular in other countries. In this recipe, the rice is cooked together with other foods in a pan that is generally wide and having handles. The name paella refers to both the recipe or cooked dish and the container used to make it in. It tastes amazing!
For one day, the city of Valencia is sharing its most famous dish with the rest of the world, revealing a recipe that combines tradition, culture and culinary excellence! Paella is a symbol of Spanish culture and an ambassador for typical Spanish cuisine, but the recipe has often been involved in disputes about the original receipt.
For this contest, we want you to tell us if you ever try some type of paella, and with what ingredients. Use the box below to explain us your experience with Paellas, the
winners (10)
will receive Stardollars + one item from their wish-list,
BUT everyone
joining the contest
will receive a super paella made by Maite.Stardoll!
Happy #WorldPaellaDay Dolls! ;)