SET THE TABLE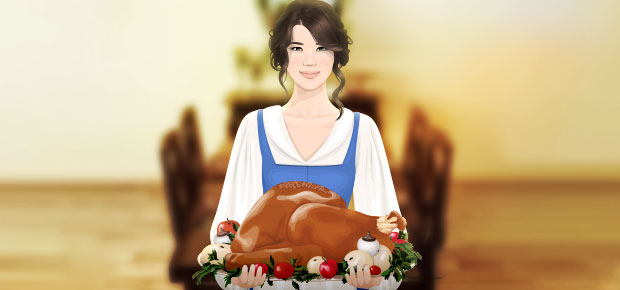 Hey Dolls!
Nothing smells better than the kitchen at Thanksgiving. In between preparing the turkey and mashing the potatoes, let's get ready for company!
Get your Suite ready for a family reunion. Set the table with the fine china, make sure there are enough chairs for everyone, and decorate for the big feast.
And, it isn't nice to boast, but sometimes you have to prove that you are the host with the most! Thanksgiving is a great excuse to dress up in your fanciest fall attire. Dress your doll for a dinner party so all the aunts, uncles, grandmas, grandpas, and cousins are impressed!
The five best dining rooms will receive 30 Stardollars!
RULES:
-Decorate your suite and dress your doll for the dinner party.
-Take a picture
-Submit the picture by Sunday, November 26