Thanksgiving Photo Contest!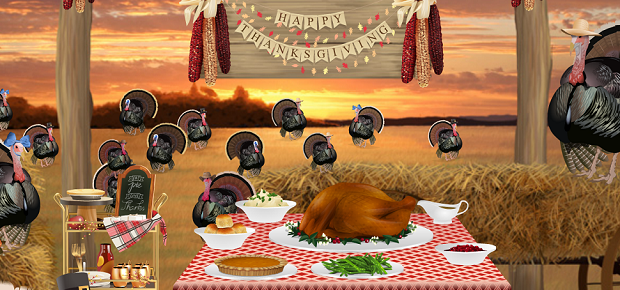 Hey Dolls!  
Thanksgiving is a time to prepare a big feast to celebrate the people and blessings that you are most grateful for. 
Prepare your Suite for your nearest and dearest to come visit for Thanksgiving festivities! Get dolled up and ready to receive your guests! 
 When you enter, you will also win an awesome Thanksgiving prize to create a classic Thanksgiving feast! The top photos will win Stardollars! Be sure to check out the other Thanksgiving contests to complete your feast! 
 Dress and decorate your Suite for Thanksgiving Take a picture! 
Have fun! 
Submit the picture by Thursday, November 29. (Those who send in a random, not-related-to-the-theme picture will not be eligible to win Stardollars.)