Valentine Party Photo Contest!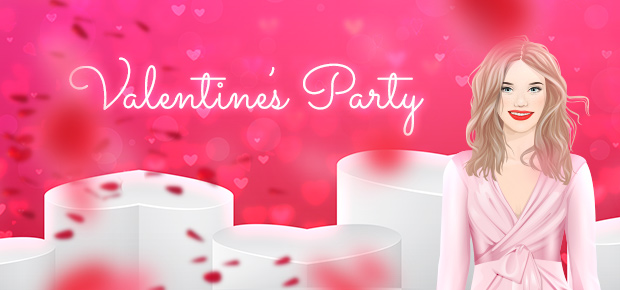 Valentine's Day
is here!
An our friend,
Cupid
, is back and excited to see all the loving things Dolls here are doing to celebrate his favorite day!
In this Photo contest show him how we throw a Valentine's Party here on Stardoll! Get all Dolled up with, at least,
one
of our Valentine fashions from the new shop
Valentine's Day
, decorate your Suite with all the cute items you can find and wait to fall in love with the visit of our lovely Cupid!
Everyone who participates will win a beautiful purse with flowers!
Cupid will be checking out your entries and will visit the Suites of some of his favorite photos, gifting them with a lot of love, AND some Wishlist items!
Participate until February 19th