Easter Decoration Celebration Photo Contest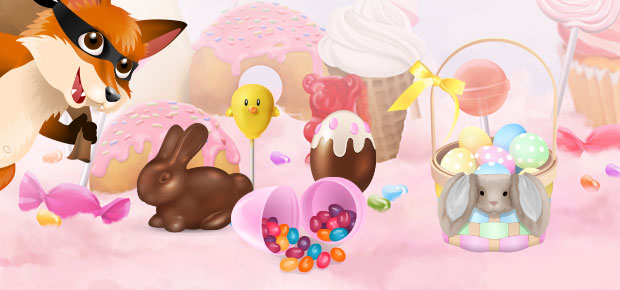 Hey Dolls!
Some of the most fun parts of Easter involve decoration: decorating eggs and decorating yourself! Get dolled up in your best Easter Sunday fashion! Maybe add a festive Easter hat to your look, and then head over to the Design Studio and decorate an egg!
Create the cutest egg you can, purchase it, and include it in your Easter look. Take a photo of you in your suite with your egg, looking as egg-ceptional as possible, and submit it to the photo contest here!
The ten most egg-cellent photos will receive Stardollars!
RULES:
-Decorate your suite and dress your doll for Easter
-Include an original egg you created in the Design Studio (Remember: you must purchase the design to be able to use it in your suite!)
-Take a picture
-Have fun
-Submit the picture by Tuesday, April 3