Where can I find my clothes?
When you buy something in Starplaza, your new items will show up packed in your main Suite.

You can find your stored clothes and accessories in the "Wardrobe" tab on the menu to the right of your Suite. Your decor items will be available under "Storage".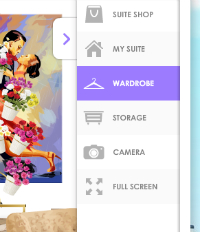 Most hairstyles, makeup and jewelry you buy will show up in the Beauty Parlor.
I CAN'T FIND THIS ITEM I HAD. WHERE IS IT?
If you own many items, you will probably get a purple "Load more" button in your Wardrobe and Storage.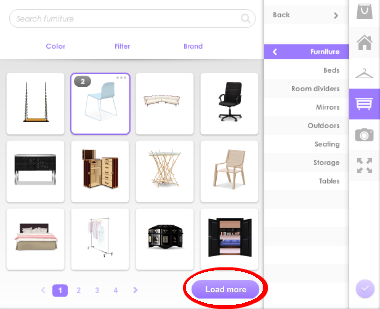 Make sure to load ALL PAGES by clicking on the button until is disappears. Only then will all your items be available and you can use the filters or search bar to find what you are missing.
Last updated: 2016-12-01 15:54:32