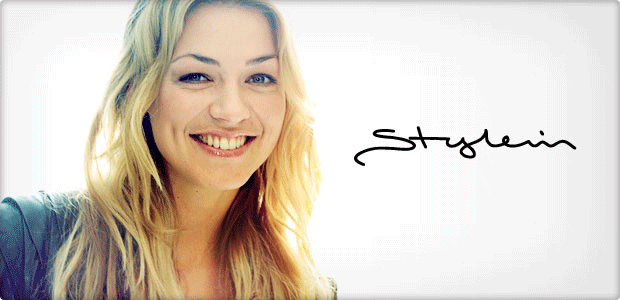 That's Stylein! Fearless and Dedicated
After several hours on sweaty gym mats which resulted in16 golden medals in Swedish Championships, former elite gymnast Elin Nyström left Sweden to face new challenges in the fashion industry of New York. Elin showed her first handmade collection in 2001, whilst studying at Fashion Institute of Technology.
Stylein loves the female body and combines the contrasts of a feminine soft image with a more edgy and rock inspired image. In the world of Stylein, these contrasts form a perfect harmony. All designs are inspired by the energies of life, which gives Stylein its unique expression - always with beautiful lines and rare details. Stylein's vision is to bring out the inner beauty, from the woman who wears Stylein garments, allowing her to fully express her individual personality and femininity.
After returning to her native country of Sweden in 2002, Stylein expanded and is today based in her hometown Gothenburg on the west coast of Sweden - this is also the home of Stylein's official concept store.
Now she has a home on Stardoll! Go to the Stylein Store in the StarPlaza!

Enter the Stylein Contest and create a Stylein inspired garment that reflects your own inner beauty at the Star Design Studio
Short Facts
Designer:
Elin Nyström.
Hometown:
Göteborg, Sweden
Label:
Stylein
Links:
Online shop
Legyél Superstar!