May The Photo Be With You Photo Contest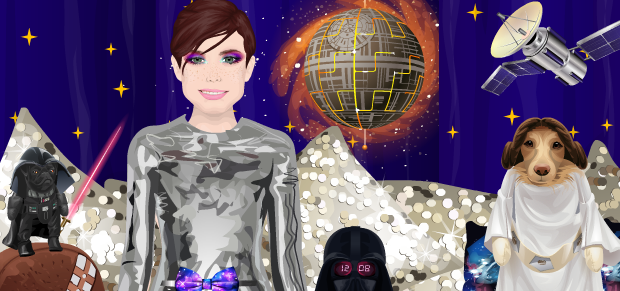 May the Force be with you!

Utilize the Force this May the 4th to create a picture that honors anywhere from a long time ago in a galaxy far, far away!


Turn your Suite into Hoth, Jakku, a planet moon of Endor, Tatooine (be
sure to include 2 suns!), Naboo, or a beloved cantina you could find a
scruffy nerf herder in.
Dress up as a Rebel spy, a sinister Sith Lord, or any sort of fantastical alien you would find in the Galactic Senate.

The entries that wow us will win enough Stardollars to buy a bottle of blue Bantha milk, and a galactic prize that is out of this world!
- Decorate your doll and suite to take a photo that rocks some serious Star Wars vibes


- Post it here by May 11


- Have fun